"I worry about my child and the Internet all the time, even though she's too young to have logged on yet. Here's what I worry about. I worry that 10 or 15 years from now, she will come to me and say 'Daddy, where were you when they took freedom of the press away from the Internet?'"
-Mike Godwin
---
Me and My Computers
Computers are one of my main interests, and someday I hope to make a career out of them. My primary interest with computers is the Hacking/Security side of them and working with various operating systems. I am an avid user of Windows NT and Linux, and I am also familiar with several other UNIX variants. Of course, I am also extremely familiar with DOS, Windows 3.x / WFWG, and Windows 95/98. In terms of security, I am much more familiar with UNIX than NT, and I feel that UNIX is the operating system for advanced computing, while I believe NT to be a nice compromise between usability and reliability. As far as programming goes, I don't necessarily consider myself a programmer, but I do enjoy learning about programming in the languages of Quick BASIC, Visual BASIC, C++, PERL, and Batch File Programming. I am not extremely fluent in any of them, but I know a bit more about Quick Basic than all of them whereas I know less about PERL at this point in time. Someday maybe I will have the time to improve my programming skills.
Here is a description of my main computer systems:
System #1 - AMD K6/2 300mhz, 64mb RAM, 4.3gig HD, 36x CD-ROM, 56k Modem running on Windows NT 4.0 Workstation.
System #2- Dell Dimension 486/66, 16mb RAM, 600mb HD, 8x CD-ROM, 14.4 Modem, and running Mandrake Linux 5.3.
System #3- 133mhz, 16mb RAM, 800mb HD, 8x CD-ROM, 28.8 Modem, and running Windows 95.
System #4- AST Laptop, Intel 386, 80mb HD, 2600bps Modem (heh), running Windows For Workgroups 3.11

---
Hacking/Security

(..more to come..)
---
UNIX / Linux


(..more to come..)
---
Windows NT


(..more to come..)
---
Windows 95/98


(..more to come..)
---
MS-DOS


(..more to come..)
---
QB/VB Programming


(..more to come..)
---
C/C++ Programming


(..more to come..)
---
PERL Programming


(..more to come..)
---
Hardware/Drivers/Troubleshooting


(..more to come..)
---
Networking


(..more to come..)
---
Proud Member Of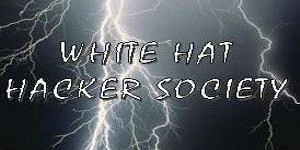 ---